Picking up the car (prev. owners new one is in the garage)
On November 21st, 2017 I bought my first car, a 2006 Subaru Outback Limited with a manual transmission and 115,000 miles. I bought this car after searching for almost six months for a car. I knew pretty much exactly what I wanted, a clean 2005-2009 Outback with a manual transmission with less than 150,000 miles. While these cars are not impossible to find, they are very hard to find in good condition, because they are used frequently as winter beaters, and are subject to the harshest conditions. Below is some info, photos, and stats about my time so far with the car (updated 7/28/20).
Note: Statistics with the orange triangle are inaccurate because some fill-ups are recorded as two combined into one).
Modifications/Upgrades
Suspension/Performance Upgrades
CKE SSP Upgraded Front Sway Bar bushings
Aesthetic/Comfort/Utility Upgrades
Hella horns (practically obligatory)
Interior LED Lights (this kit)
LED Lightbar In lower bumper
LED Puddle lights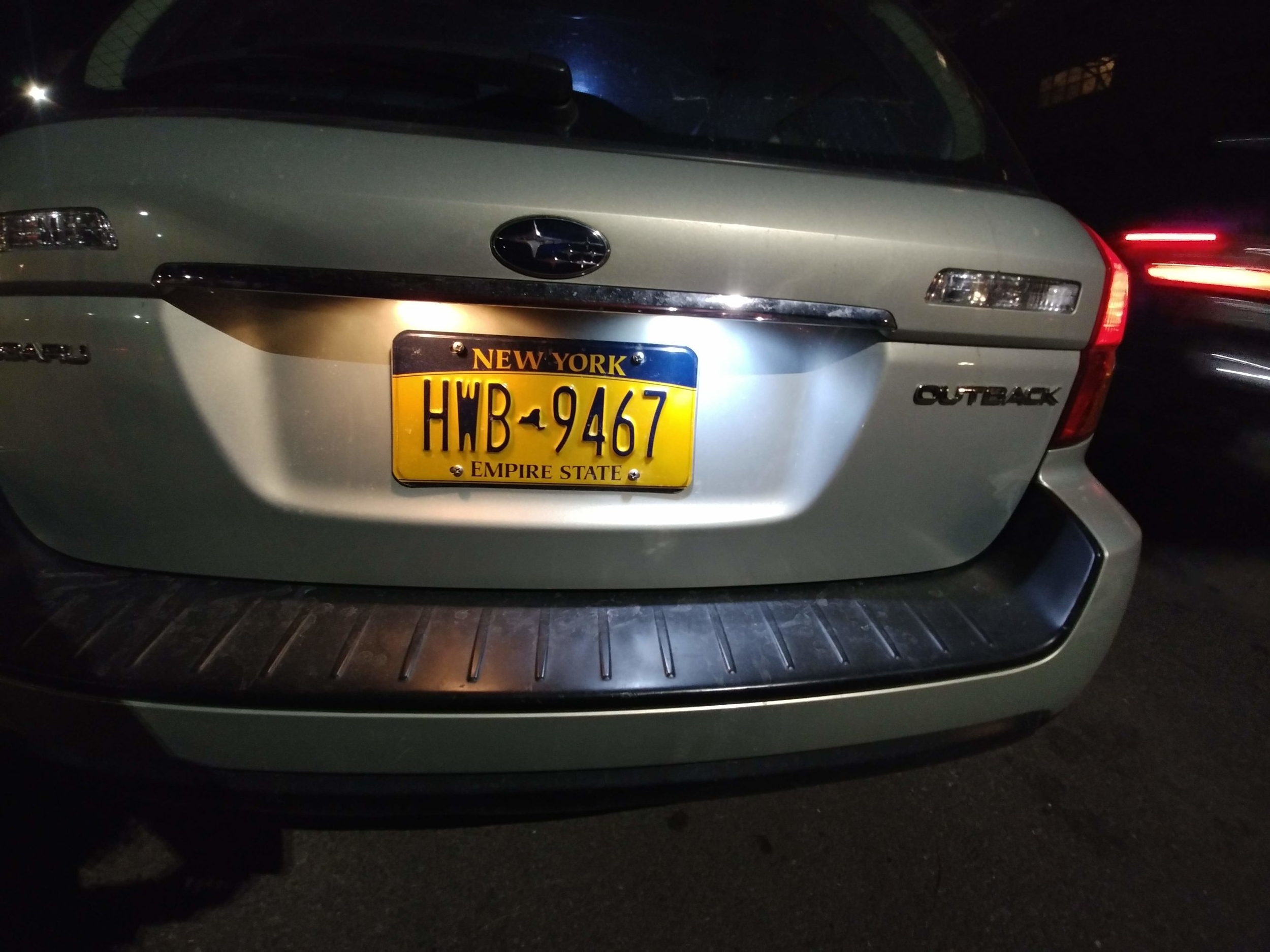 LED license plate lights
FM Aux with a kit that taps into the antenna wire as it goes into the radio
117619 – Driver front CV Axel Replaced
126261 – Fender bender, front bumper replaced
129000 – Replaced both rear wheel hubs
134500 – New clutch, throwout bearing, pilot bearing, front axle seals, fluid flush
139676 – Cabin & intake air filter
140926 – Driver front CV Axel Replaced
142635 – New front sway bar bushings & links
143781 – Rear trailing arm bushing replaced under warranty
144456 – New battery
148458 – Struts & Springs all around, rear trailing arm front bushings
148640 – New rear control arms & bolts
148927 – New plugs & wires
152373 – Front & rear cam seals, oil pan gasket, timing belt kit

Bold indicates work I did myself. Oil/Filter changes & new tires not included.
Wishlist:
Side light bar
Metal Skid Plate
Driver control panel for all accessories
Backup Camera in center cubby area